Premise
---
For 800 years The Ninja has protected Norrisville. Unbeknownst to the citizens every four years the mantle of The Ninja is passed to a new person, which is ninth-grader, Randy Cunningham. Now he must learn how to use his ninja powers to protect his city from an ancient evil.
The Positives
---
Randy Cunningham: 9th Grade Ninja has several things going for it; a unique look, a great voice cast, and some truly funny jokes. The unique look of the cartoon is mostly credited to Jhonen Vasquez, the creator of Invader Zim. Jhonen's design style is very unique which makes Randy Cunningham stand out from most cartoons out there. Another point in its favor is the voice cast, which is stellar. The cast includes Randy himself voiced by Ben Schwartz of Parks and Rec fame, John DiMaggio from Adventure Time and Futurama, Kevin Michael Richardson from Teen Titans and Green Lantern the animated series, and of course, Tim Curry of Home Alone 2 and Clue fame plays the main villain (even though he only does it for the first season). Because of the pedigree of voice actors, the cartoon never feels dull or that comes from the actors are phoning it in. In fact, it seemed that the voice cast had fun with their characters especially Ben Schwartz. Finally in a world where cartoons and animated films seem only to rely on fart jokes Randy Cunningham also does. Though every once in a while the show can have some really funny jokes which made me laugh that wasn't fart related. These would usually come from Randy and his pal Howard which is important cause it made you like the characters. I also want to make an honorable mention to another weird but fun part of the cartoon which is the unique sayings they have throughout. These include everything being Bruce or calling people a shoob. I like that they added their own kind of popular language to the characters. It gives the world a special feel even if it's a bit confusing at times what they actually mean.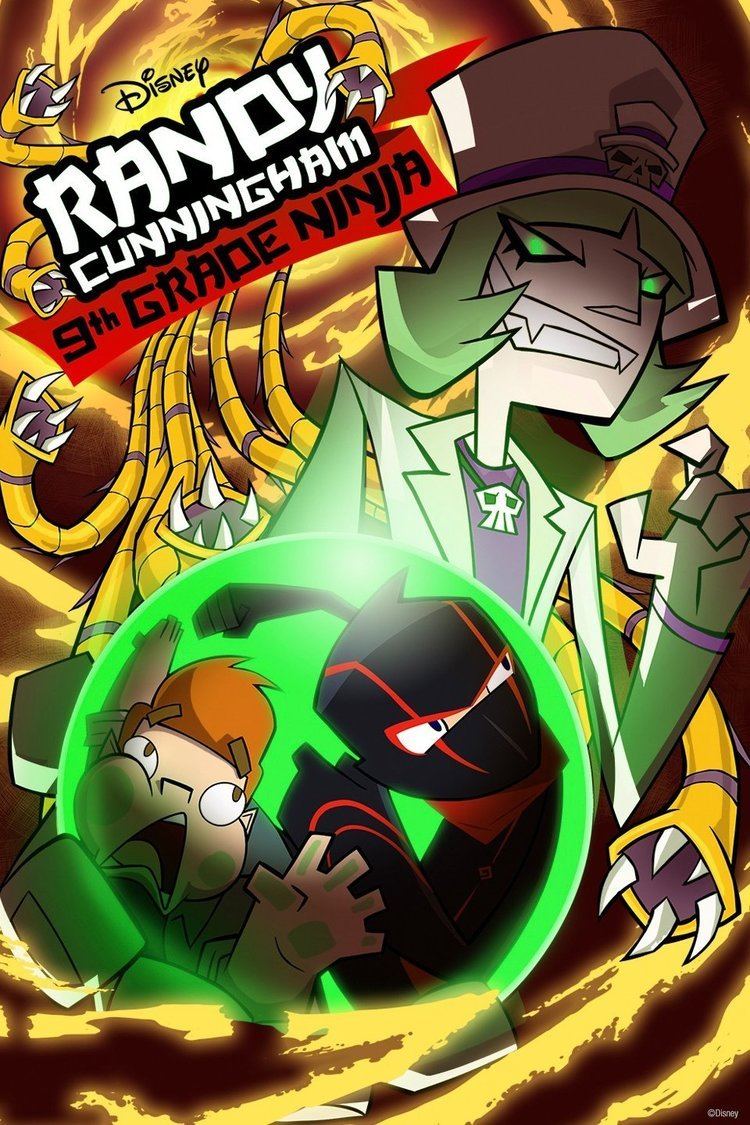 The Negatives
---
While Randy Cunningham is an interesting take on the high schooler hero genre unfortunately it isn't the best example of it. Many shows have come before it and done a similar story better like Kim Possible and Danny Phantom. This doesn't make it a bad show by any means just a show that had a lot of potential but never used it correctly. Most of my problems with the show stem from there not being any real character growth. Every episode of the series sees Randy learning a lesson but you never see him grow as a character. Likewise the show puts forth a lot of great questions that if answered would elevate the show quality wise while building the world but they never really answer those questions they just kind of leave it hanging. Some of these questions include: why was Randy chosen as The Ninja? Why is McFist, one of the villains of the story after The Ninja when he already owns the town for the most part? Where are Randy's parents? I believe if they would have answered some of these questions and given the characters some growth through the series it might have made this a classic. Unfortunately, it just falls short of that and with some other classic shows doing it better it can come off as forgettable.
Final Thoughts
---
Randy Cunningham: 9th Grade Ninja has a lot of things going for it; a great voice cast, interesting ideas, and a unique animation style. Despite these great things the show falls short due to its lack of character development and world-building. By no means is it a bad show and I say check it out on Disney+ if you get the chance. Just know that it's not as good as it could be compared to other shows that have come before it and use the teenage superhero trope better.
Series Review Score: B